OEM / Private Label
At QS, we venture to provide the best quality and services to meet our client's expectations. With our great expertise in chocolate industry, we present latest R&D trends, including current chocolate flavours and keep up-to-date with the hottest packaging experience.



A Top-Notch Chocolate
We offer chocolate in a wide range of formulations that perform to the high standards of the world's food industry. With the best cocoa from Belgium and Ghana, we manufacture and export chocolate to more than 30 countries with the guarantee of premium quality and high value. Our best quality of chocolates ranging from real cocoa butter to compound; milk, white, dark with added value of innovation through various process to create a top-notch chocolate in Asia. We believe with combination of your own recipes/flavours and our high quality chocolate will develop a competitive product in the market.



Packaging Experience
We are always one step ahead in designing the best packaging for customers. With experienced expertise in the company, we managed to deliver the current trend in labelling and packaging design. Nonetheless, we provide a good service in consulting our customers what to put and how to create packaging to fulfil customer's satisfaction.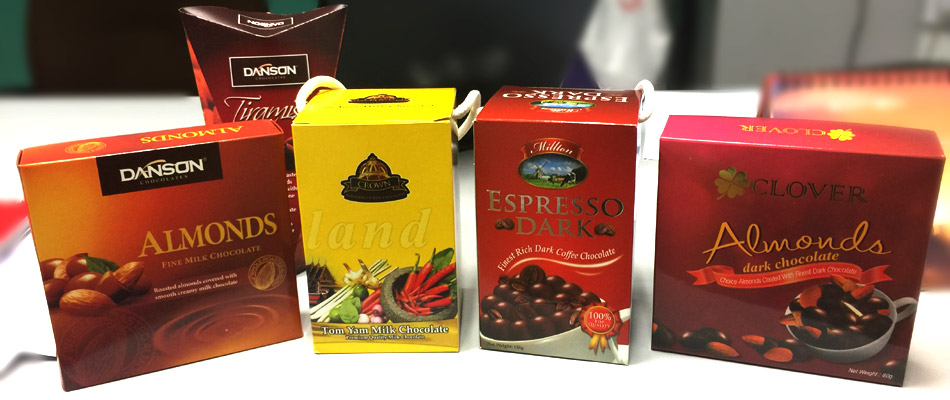 Repacking
We also provide service in repacking various dried confectioneries and snacks. With our high-tech and heavy duty machines, we are able to repack local delicacies such as pudding, cookies, dried fruits, and crackers, dodol, coffee powder. We offer to repack in many forms of packaging either boxes, containers, pouch, and OPP bag.